In this webinar we cover the key areas in your business that you can influence and the strategies you can adopt to achieve growth and improvement.
This webinar will cover -
Understanding how to map a clear path to get your business from A to B
Discovering the ways to grow your business
Identifying strategies to grow and improve your business
Understand how to adapt your business for greater success
Achieving continuous growth via implementation of best practice strategies
After watching this webinar, you'll:
Discover the steps you can take to achieve your goals
Determine the KPIs you should be measuring and improving
Understand the impact small changes can have on your results
Identify strategies to grow and improve your business
We're sure you'll find this webinar beneficial for your business, so if there's one action you can take today, it's this.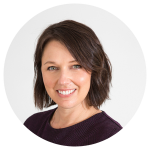 Presented by Sarah McIlroy, Business Advisor & Chartered Accountant at Evolve Accounting
Webinar Download
This live webinar has passed. You can still download a copy to watch on your own time. Please enter your email address below.